The Massachusetts Center of Excellence for Specialty Courts, an initiative of the Executive Office of the Massachusetts Trial Court, aims to bring innovative, evidence-based, and equitable interventions to Specialty Courts and related settings.
Community Members
Learn More About MA Specialty Courts
In the Spotlight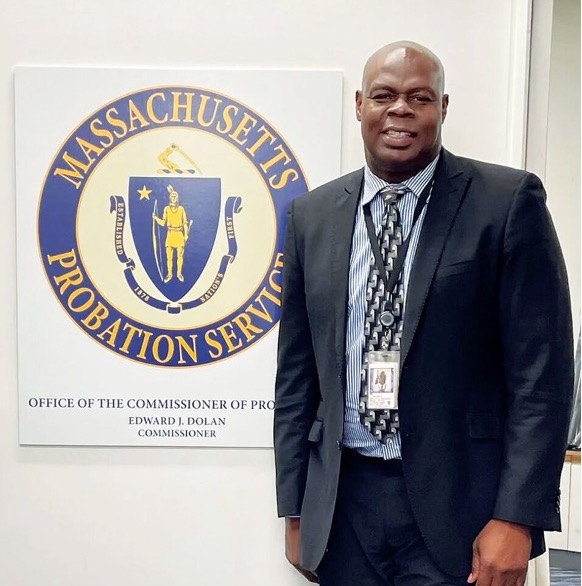 Photo Credit: Massachusetts Probation Service
Pamerson Ifill
Massachusetts Probation Service and Pamerson Ifill Feature, Probation Initiatives Prioritize Mental Health, in the Bay State Banner
Massachusetts Probation Service and Pamerson Ifill, Deputy Commissioner of Pretrial Services, are featured in the Bay State Banner for initiatives, which aim to decrease obstacles and ease the process for enrolling in MassHealth within courthouses and improve community member experiences with the court system by sending text message reminders about upcoming court appearances.

In this feature, Pamerson Ifill explains, "We want courthouses and probation offices to be places where people can get services and where they're being engaged by knowledgeable and competent staff."

Read the full article here.
Kelley Montgomery
Feature, Lynn Probation Officer of 22 Years Reflects on Opioid Crisis, in Lynn ItemLive.com
Kelley Montgomery, a Probation Officer at Lynn District Court, was featured on Lynn's ItemLive.com. In this feature, Kelley Montgomery reflects on her extensive work with over 500 people engaged with the Lynn Recovery Court during the past 22 years.

Read the full article here.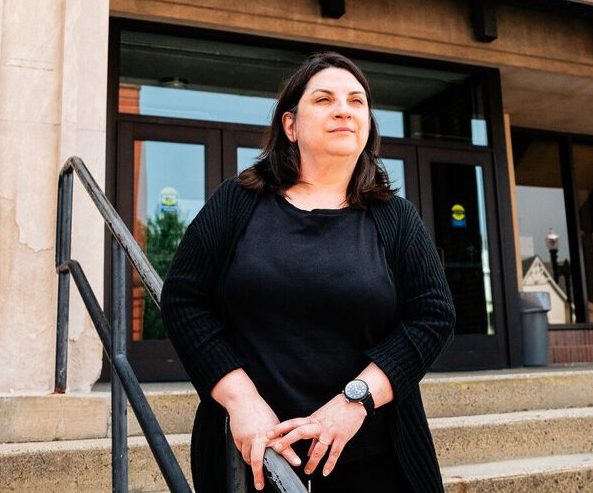 Photo Credit: Lynn ItemLive.com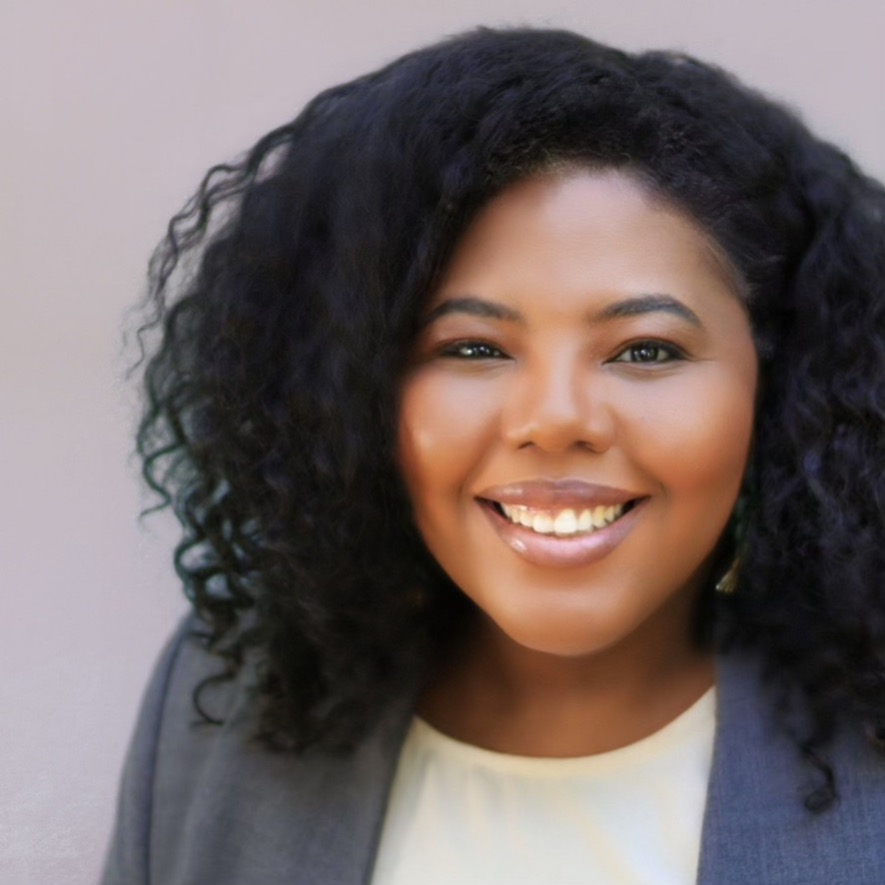 Ayorkor Gaba & Susan James Andrew
New Presentation, Opioids Look Different in the Black Community, at RISE
Dr. Ayorkor Gaba co-presented with Susan James Andrew, at this year's RISE conference. Their talk entitled, "Opioids Look Different in the Black Community," highlighted recent data on the prevalence of opioid overdose deaths in the Black community; structural and cultural factors impacting prevention and treatment; and specialty courts' role in addressing this growing disparity. The RISE conference annually convenes public health and public safety leaders working to expand treatment for people with substance use and mental health disorders who become involved in the justice system. Their talk was part of RISE's Equity and Inclusion track.
Training for Recovery & Engagement in
Addiction Treatment (T.R.E.A.T) Initiative
The Massachusetts Department of Public Health, Bureau of Substance Addiction Services (BSAS), in collaboration with its partners, the Massachusetts Executive Office of the Trial Court, the New England Association of Recovery Court Professionals, AdCare Educational Institute, and the University of Massachusetts Chan Medical School, Commonwealth Medicine received funds from the Bureau of Justice Assistance under its Adult Drug Court Discretionary Grant program, to fund a three-year training and technical assistance (TTA) initiative, the Recovery and Veterans Court TREAT Initiative – "Training for Recovery & Engagement in Addiction Treatment."
The goal of this initiative is to strengthen the capacity of court clinicians and treatment providers working with specialty courts, with a focus on Massachusetts Adult Drug Courts and Veterans Treatment Courts.