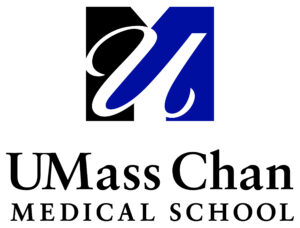 University of Massachusetts Chan Medical School
UMass Chan is the commonwealth's first and only public academic health sciences center. Our mission is to advance the health and wellness of our diverse communities throughout Massachusetts and across the world by leading and innovating in education, research, healthcare delivery, and public service. UMass Chan Medical School operates the Massachusetts Center of Excellence on the Trial Court's behalf. Directors, Division Directors, and Team Members are housed within the Psychiatry Department, the Department of Family Medicine and Community Health, and ForHealth Consulting.
Massachusetts Department of Public Health
The Massachusetts Department of Public Health keeps people healthy and communities strong. We make it safe to eat and drink in Massachusetts, we prevent illness and disease, we give children a healthy start, we help respond to emergencies, and we promote wellness and health equity for all people. DPH also oversees a wide range of healthcare-related professions and services. Information is available for residents, providers, researchers, and stakeholders.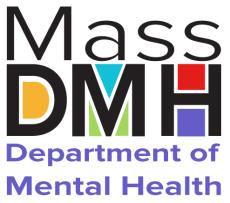 Massachusetts Department of Mental Health
The Department of Mental Health, as the State Mental Health Authority, assures and provides access to services and supports to meet the mental health needs of individuals of all ages; enabling them to live, work and participate in their communities.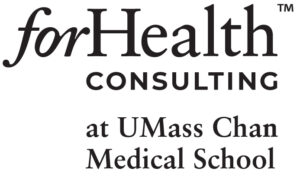 ForHealth Consulting, UMass Chan Medical School
ForHealth Consulting at UMass Chan partners with purposeful organizations, including state Medicaid agencies and health and human services organizations, to make the healthcare experience better for all – more equitable, effective, and accessible. We know that to do this, we need to address every aspect of the system – how we pay for it, how we manage information, and how we deliver quality care to everyone. As part of UMass Chan Medical School, we leverage world-class expertise to create transformational solutions across the health and human services system. ForHealth Consulting believes in the power of collaboration and a shared purpose – together, we can make healthcare better.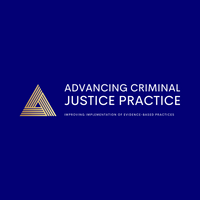 Advancing Criminal Justice Practice
Advancing Criminal Justice Practice (ACJP), Directed by Dr. Dara Drawbridge at UMass Chan, aims to improve outcomes of people involved with the criminal legal system by assisting police, courts, corrections, and behavioral health agencies with the implementation of innovative, best, and evidence-based interventions. Using methods from implementation science, we support agencies with their planning and implementation of interventions through dissemination and capacity-building activities.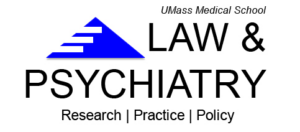 Law & Psychiatry Program
The Law and Psychiatry Program is an interdisciplinary collaboration of UMass Chan Medical School faculty devoted to clinical services, research, policy, training, and technical assistance, at the interfaces of the behavioral sciences, psychiatry, psychology, and the law. The program is co-directed by Natalie Anumba, Ph.D., ABPP, and Gina Vincent, Ph.D.Dr. Anumba oversees directors of the forensic psychology fellowship and forensic clinical services components, and Dr.Vincent oversees the program's research, which is housed within the UMass Chan Psychiatry Department'sImplementation Science and Practice Advances Research Center (iSPARC). The Law & Psychiatry Program's research mission is to be responsive to the needs of the criminal-legal system by using implementation science methods to implement screening and assessment strategies (including risk assessment and behavioral health screening) and evidence-based practices across all justice settings (from diversion to re-entry) nationally. The research addresses a variety of questions that arise in the law concerning behavioral health, the risk of reoffending, and ways to assess human characteristics that are important for justice-related decisions.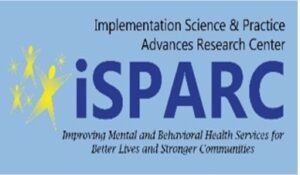 Implementation Science and Practice Advances Research Center (iSPARC)
iSPARC is an academic research center within the Department of Psychiatry at UMass Chan Medical School. As the Massachusetts Department of Mental Health (DMH) Research Center of Excellence, our mission is to conduct, disseminate and support the use of research to enhance services, improve the quality of life, and promote psychiatric rehabilitation for people with behavioral health conditions. Founded in 1993, we have internationally recognized expertise in intervention development, services research, psychiatric rehabilitation, forensic/legal issues, child and family behavioral health, transition-aged youth, human rights issues, Deaf behavioral health, and co-occurring disorders. Our methods include quantitative and qualitative approaches. We are committed to translational research and work closely with consumers, providers, policymakers, family members, and administrators to design and conduct research, share findings, and disseminate information widely.